Here's a great idea idea for a children's birthday party. This girl's 7th birthday was definitely a professionally styled event but you can take some of the ideas for your own budget party.
The theme was Rainbow + Chevron Arts and Crafts.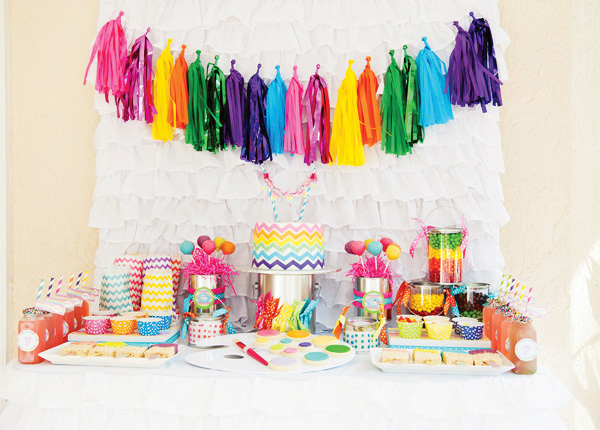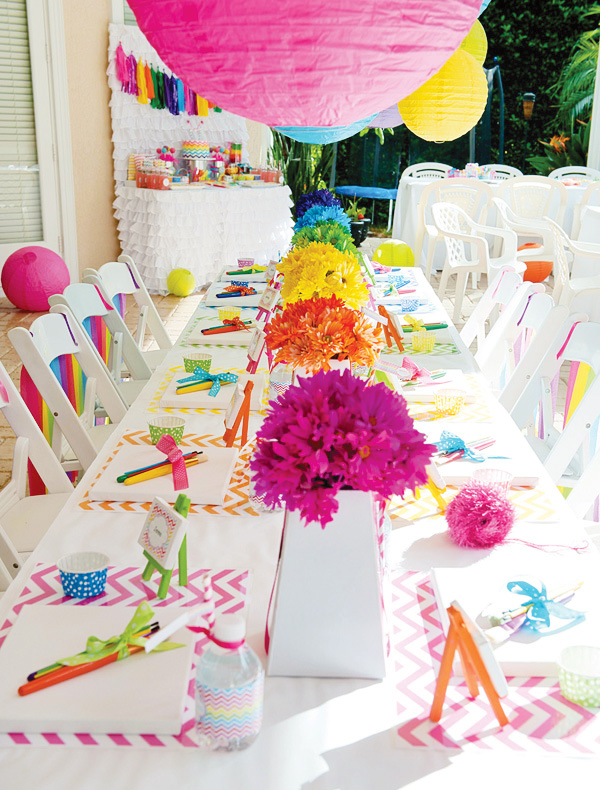 There were giant blank canvases for painting on as a group, rainbow place settings with mini easel name cards + coordinating flower centerpieces and an amazingly cute cookie painter's palette display and chevron birthday cake (with bright cake layers)!
Each guest received their personalized aprons, which also doubled as their party favor. There was an art table that consisted of a place setting for each girl with their own canvas and painting supplies. Along with that, rainbow streamers tied onto ribbon were hung to the back of each chair.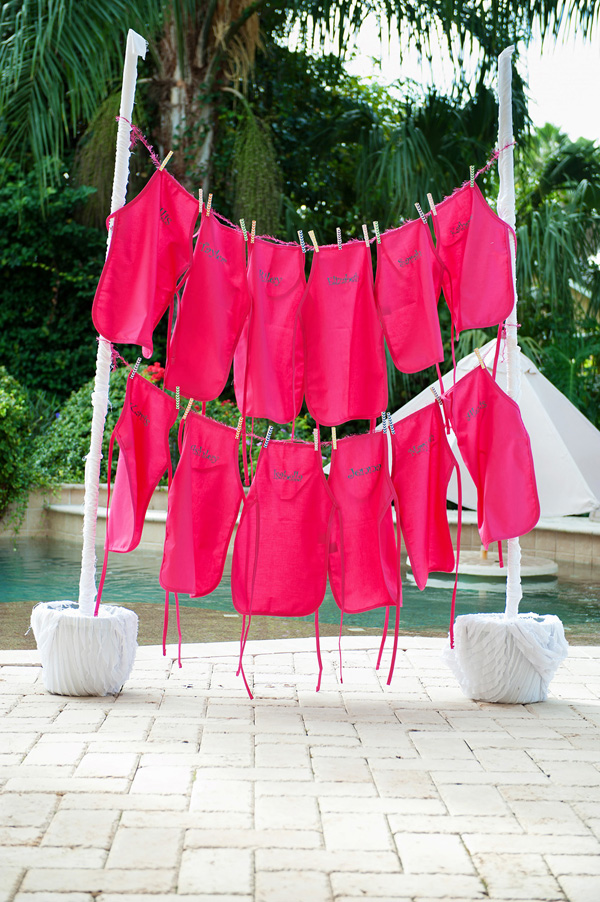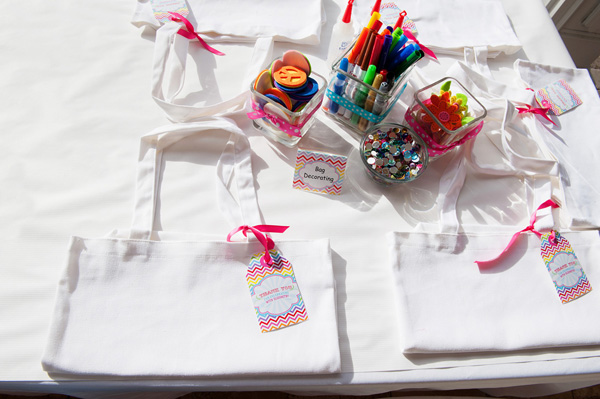 After the girls finished their masterpieces, they all rotated to the different craft tables. The activities comprised of a drawing station, candy necklace assembling, decorating plain canvas bags and designing princess tiaras. As a finale, the girls were able to make a giant masterpiece. Two 6×9 foot frames were built and wrapped tightly with canvas drop cloths. Each guest was given a large white tshirt, armed with paint buckets & brushes and told to go to town.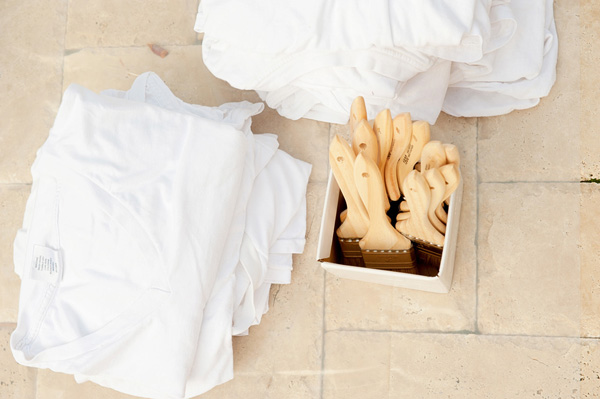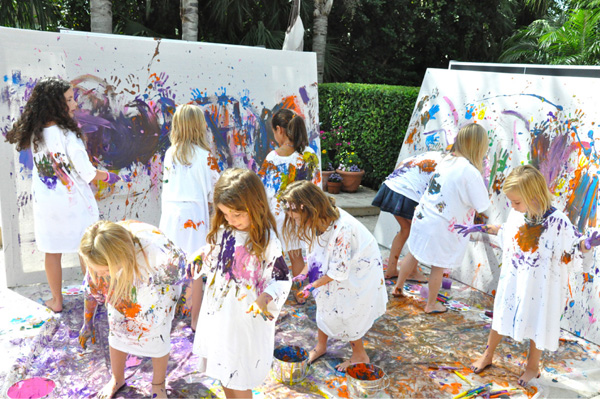 For more inspiration, check out their dessert table details at the original post found at hostess with the mostess