Iron on transfers are an easy and inexpensive way to make clothing your own. Having something personalised to you makes it more special and specific to because it's something you designed or chosen for yourself. Here are just a few ideas as to how you can own items that match your personality perfectly.
1. Happy Hats
Standard baseball caps normally have sport logos or company names on them, but perhaps you can turn that idea on its head a little bit. You can have your hat feature an amazing photo or your favourite catch phrase.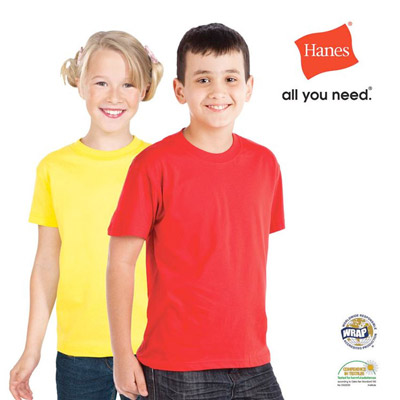 2. Terrific T-Shirts
It's impossible not to list it here, because they're really the most eye-catching thing you're ever going to wear. It's also the most stereotypical, but there are ways to make it your own. You can turn blank t-shirts into your new favourite pieces just by jazzing it up a little with a doodled design or artful masterpiece. Pay homage to your favourite artists and give them a little bit of extra publicity when you feature it on your t-shirt.
3. Amazing Aprons
Cooks spend so much time in the kitchen, so it's necessary they have tools that they love. Aprons come with lots of customisations but there's no reason you can't be just as clever as some random company. Create your own artfully delicious aprons with iron on transfers.
4. Customised Carrier Bags
Tote bags, calico bags, messenger bags, purses: they're just begging for a little spruce. Punch it up with a personalised logo and watch it draw people's eyes straight to you. Let them know that no, they won't be able to find it in any stores.
5. Party Pants
No, you don't have to customise the back portion of your pants, but that's also kind of fun. You can also do an intricate, tribal design down the leg or your favourite picture with you and your best friend. From jeans to pyjamas, your bottom half will be looking snazzy.
There's no end what you can when you get those creative juices flowing, so this is only the tip of the iceberg. Blank Clothing gives everyone in Australia a chance to buy wholesale clothing online for whatever they may need. With selections in both men's clothing and women's clothing, they have huge selections of practically everything you can think of. There are no minimum orders and the prices make it perfect for people to get everything from gym gear to summer and winter clothing. With discount prices when you buy in bulk and free shipping on orders over $500, there's a lot of opportunity to turn standard pieces of clothing into your new favourite piece. Blank Clothing also sell packs of transfer paper to turn your ideas into perfect personalised clothing. Experiment with the many colours and designs available today and see what works for you!