Being pregnant means an adventure into all new exciting things like prams, onesies and belly creams. But what do you look for in maternity and nursing clothing to last you the distance?
Maternity tanks and tshirts are nice and long, so they help extend your existing wardrobe by allowing you to layer. You'll be surprised how short your normal singlets get and midriff exposed baby bump is not a great look. They are not expensive too. Invest in a couple longer tanks or tshirts to get you true your pregnancy. They can still be used post pregnancy for layering. If you want any ideas, horizontal stripes are charming on pregnant bumps. Find a good striped maternity t-shirt or dress.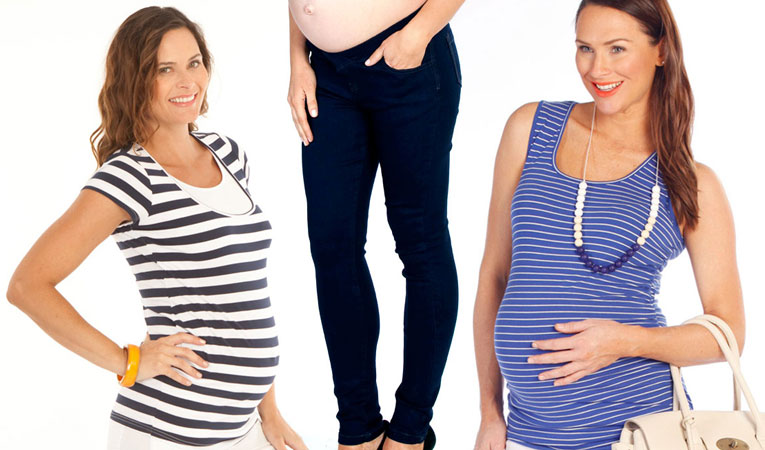 If you are looking for more easy and discreet nursing, nursing maternity clothing has a layered design with under access layer. Dresses with nursing design are also perfect when you are out and a comfy perfect choice before and after pregnancy. In terms of nursing singlets, you can wear a nursing singlet under whatever you are wearing. Simply lift your top to access your singlet for easy access for feeding. You don't have to worry about exposing your stomach or too much skin.
Invest in a couple maternity pants or bottoms, as they will be needed for both pre-pregnancy and post pregnancy, as it may be some time until you can finally fit into your normal clothing again. Get yourself a pair of denim or denim lookalikes and they will be your go-to wardrobe staple.
Additionally, a useful tip is a nursing reminder. To help you remember which side you nursed on last, you can switch a bracelet & ring over to the left or right hand as a visual reminder.