Checking out the streetwear trends across the world, it is quite clear that the college varsity jacket continues to be the sporty piece of choice. So, if you only buy one cover-up this season, make it a two-tone varsity jacket. This sporty trend is a reemerging trend from the 1950's, where vintage preppy look was at its strongest. Today though, the look can go anywhere from retro, sports lux to hiphop and grunge.
For anyone who thinks this jacket for a sporty flash in the pan, look again, because both designers and wearers are styling them up for a fashion-forward take on the classic.
One top way to wear it is with a mini skirt or maxi dress, allowing a dose of the feminine into the fresh-from-the-field appearance. Team it with slick leather pants add up to something effortless and attention-getting. Or simply dress it up with ultra-feminine heels.
On the other hand, dress it down (for both men & women) with a a good pair of boyfriend jeans or fitted denim pants. It's clean cut and a great basic style that not only will keep you warm this winter, but will remain a classic staple.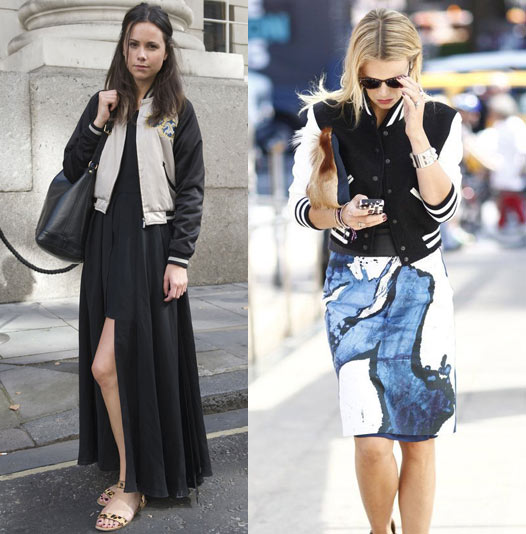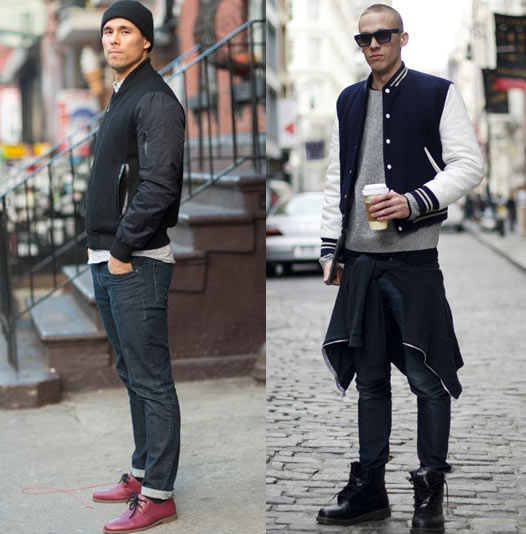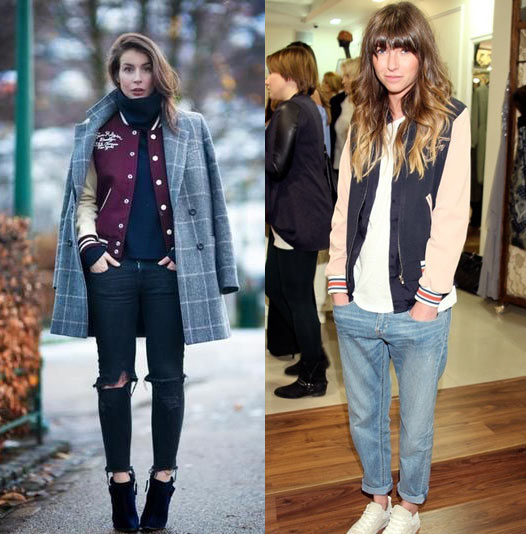 BlankClothing Ideas