If you step up to the mirror in the morning and feel a little overwhelmed, you're not alone. "I have nothing to wear" can be heard all across the house, as you bust through your wardrobe in search of the perfect outfit. To solve the conundrum, here's a few nifty tips the pros use to demystify their dressing challenges:
1) Balance proportions
Show of those toned areas you're proud of and hide less-loved bits as well. The pro's tactic? Add opposite volume – wide-leg pants and a fitted top offset a heavier top half. Alternatively, distract attention with black pants on wider hips and a bold 'Up Here!' scarf.
2) Stay trendy, but age-appropriate
Odds are, there's a grown-up version. For those of us not able to rock a midriff in a crop top, pair a waist-sitting top with a high-waisted skirt, or wear a longer top under it.
3) Slim down with the right bra
Where the girls sit makes a big difference. The perfect height? Midway between your elbows and shoulders. When your bra fits properly – no bulges or sag – every angle looks trim. The perfect fit? When your bra's front centre panel is flat, cups are not wrinkled or gaping and nothing is hiking or spilling. To double-check, squeeze two fingers under the band – if it still feels snug, it's spot on.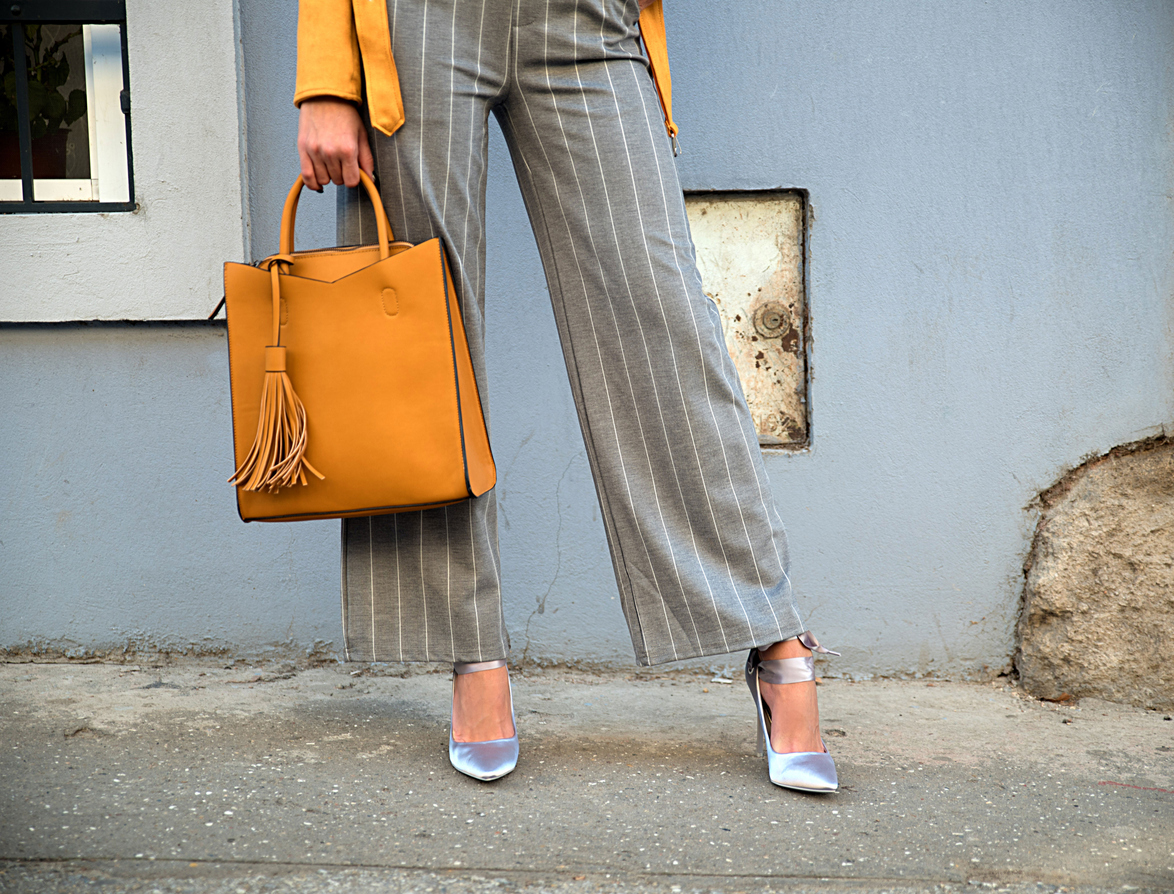 4) Matchy-matchy is not always good
Choose colours that complement each other rather than match. Looking at a colour wheel for inspiration – opposite colours are complementary. Add variation through textures in your accessories.
5) Be selective
Don't give away too much at one time. A low-cut dress shows off your cleavage, so no need for bare arms or legs. A figure-hugging dress with a sensible neckline and hem is the the rule of thumb.
6) Buy samples
No need to break the bank for basics; there are plenty of good quality pieces at low prices available on discount racks. If you can splurge, however, buy items that can't be copied and buy for durability, invest in better fabrics and calculate price per wear.
7) Develop a signature
Find your foolproof theme and use variations. No idea where to start? Think outfits that you feel most comfortable in, then find different takes. If you get stuck in the dressing room, take a photo – cameras are more honest than mirrors.
8) Ahhh, the classic white shirt
Invest in one! White, not ivory. If you are worried about your teeth contrasting yellow, wear a bold, blue undertone lipstick. What's the best cut? Button up, with waist darts or princess seams. The best fit is when shoulder seams line up with your shoulders and there's not pulling.
9) Mix it up
Doubling up prints and patterns can look confident and chic, if done properly. Stick with the same background colour shade and choose opposite patterns, as near matches or two dominant won't work. Top it all off with neutral accessories.
10) Accentuate with Jewellery
Accentuate your best features. Long earrings can thin your face, while short, chunky earrings can widen. If you have a large bust, wear necklaces at least a two finger spaces above your cleavage, long pendants can sit awkwardly. And the final foolproof tip: choose light-coloured earrings to look radiant.