The ¾ Sleeve Baseball Raglan Tshirt with Contrast Sleeves
The ol' raglan baseball tee was once a signifier of Americana cool kids – we're imagining summer comedies like The Sandlot Kids, American Graffiti & Dazed and Confused —so it's not surprising this '70s staple is still among today's stylish set.
There's nothing that says relaxed & effortless, then the classic, baseball raglan tee. Whether it's for those days where you are going to be running about the town or for relaxing at home, this top is a bit sporty & a bit preppy. Easy to pair with denim, jeans or skirt. It is a classic top for all ages and genders too. I worn a green and white one as a teenager and I still wear one on the weekend for casual lunch gatherings. It is a sporty tran-seasonal piece, offering an easy warm weather substitute for your varsity jacket assuring a home run look every single time. Dressed up or down, the raglan contrast tshirt is a timeless staple item for any wardrobe.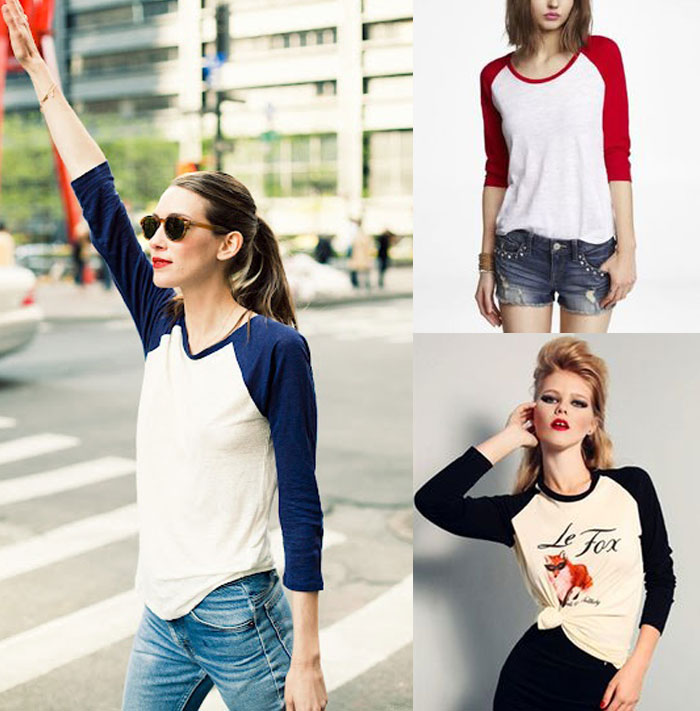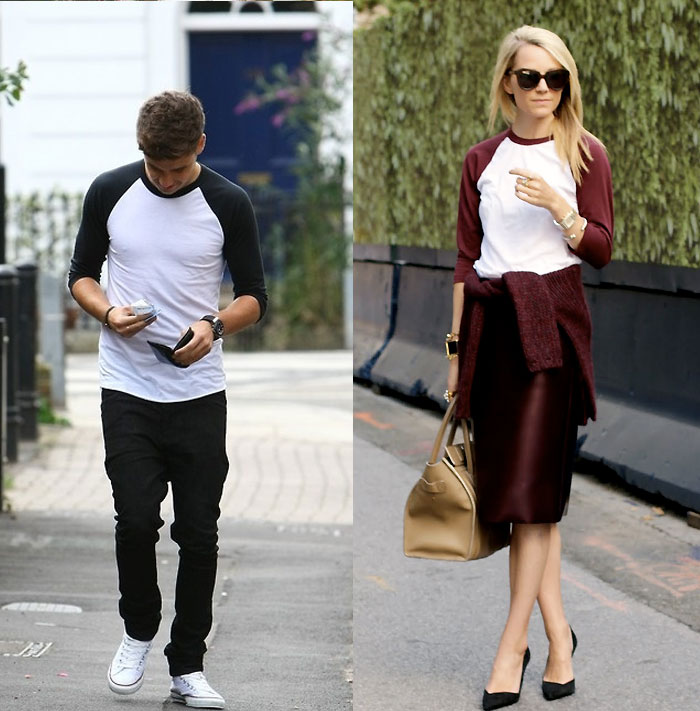 BlankClothing Ideas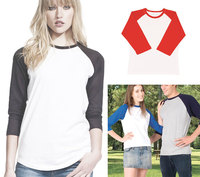 1. SAXON | baseball raglan tshirt | unisex | fair trade
2. MARTY | women's baseball t-shirts 3/4 sleeves
3. CATCH | lightweight raglan baseball tee 3/4 sleeves | unisex
Get inspired by today's inspirational images and shop our favourite tees. Available in a range of colour combinations (and sizes), this sporty little number is one of our most popular styles over at Blank Clothing. Our staff team often rock a few of these t-shirts, whether at work or out and about.