Here's a festive, colourful smoothie for this fabulous, summer weather. Could be perfect to serve at your Christmas BBQ. It only requires 4 ingredients and its super healthy and good for you!
Time: 5 min, Prep: 5 min.
Servings: 2
Ingredients:
1 pineapple, cut into chunks & half of them frozen
1 cup (150 g) frozen strawberries,
1 cup (150 g) frozen raspberries
3 scoops frozen vanilla yogurt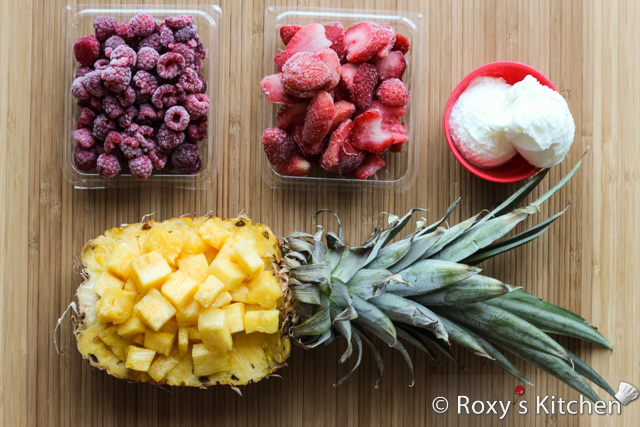 We prefer freezing the fruits rather than adding ice cubes, the smoothies are better and more filling this way!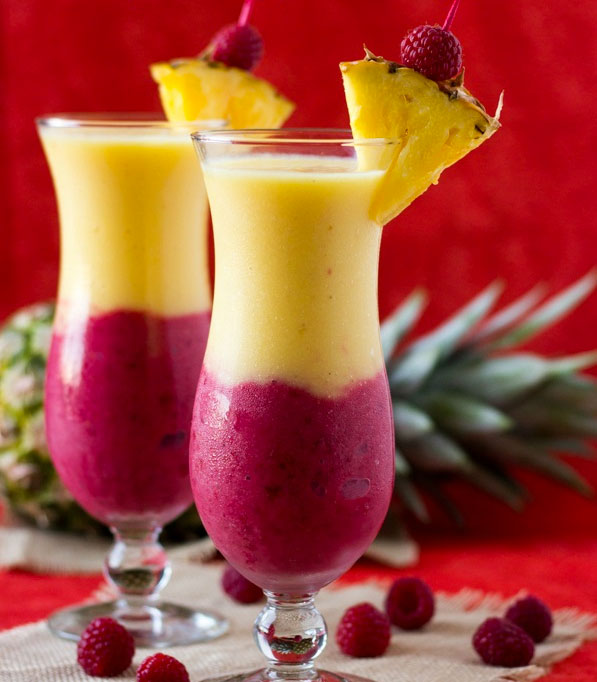 Super Simple Directions:
Blend strawberries, raspberries and one scoop frozen yogurt until smooth, pulsing as needed. You might need to scrape down the sides of the blender a few times. Pour into glasses.
Blend the pineapple chunks and the remaining frozen yogurt.
Pour into glasses and serve immediately!
Recipe found over here.