Everyone knows that kids are messy. What new parents (or even parents with an unusually neat first child) may not know is exactly how messy children can be. When preparing for a child, everyone's busy buying you lots of clothes, giving you lots of clothes or advising on where you should buy clothes. Your friends are practically planning their graduation outfits before you've even given birth! You probably think that you have way more stuff than you'll ever need, want or use. But you'll quickly realize just how wrong you were when you've changed your infant's onesie 6 times in just 6 hours, and you can't even picture yourself ever having the time to do laundry ever again. To keep yourself from the fate of having a messy child without a fresh change of clothes, stock up with Blank Clothing. We sell wholesale clothing online in Australia at unbeatable prices so you never have to come across this scenario.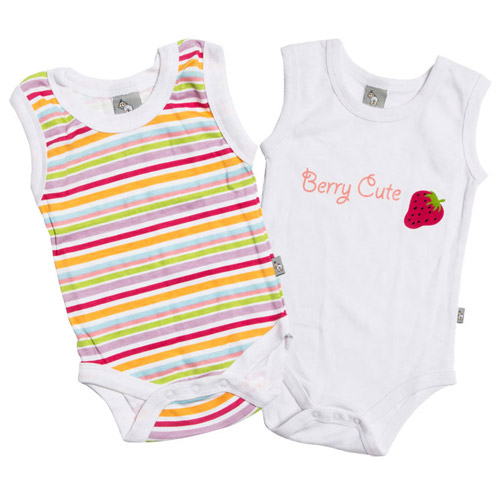 Get In Front of the Problem
There are literally a million ways your baby can get messy throughout the day, but let's start at the top. The bib saves their clothes from disasters like spit-up and spills. While it may seem like bibs are a waste of time considering all the other ways they manage to ruin their clothes, it actually can be a real lifesaver from having to change them from head to toe (which most infants aren't a big fan of.) Give your kid some style while you feed them with Muffin's bandana bibs, which come in soft colours and stripes and actually do look like bandanas. Berry makes sleeveless rompers that they sell in two packs, so you can stock up with different designs. Rove makes sweatpants from organic materials that are comfortable and easy for your baby to move around in. Rabbit sells caps with little bunny ears to protect kid's heads in an adorable design. You'll also need plenty of socks, and Happy makes patterned or plain ones in gentle pastels. Of course, everything is easily washed and dried and built to last throughout the messier first years of your child's life.
Accessories and Toys
You can find more than just clothes when shopping for your child. Babies of all ages are always attracted to soft fabrics and Nestle makes sweet blankets in reversible prints wrapped up in neat pink bows. (Pick something that they won't be too embarrassed of if they grow up and still want to keep it as a security blanket.) Giggles has hooded face towels with hand-washing sets, and the hoods have kitty cat ears or frogs eyes to go over your baby's head. Or make bathtime more fun with Boon water bath pipes toys that can keep your kid occupied as you get the rest of their little bodies clean. Blank Clothing features clothes for everyone with a surprisingly vast amount of choices. Technically we have no minimum to buy, but you're strongly encouraged to do one big order before it's too late.