Introducing a great, eye catching new range to Blank Clothing - Activewear Brazil. We're talking high quality workout wear that has already been successful for years in Brazil and Europe. The best part about this range of sportswear is that it is perfect as fitness wear, gym, yoga, and even part of your everyday casual wear. The secret to these great, ethically made gym clothing is the material used called Supplex® that gives you support and freedom of movement, while looking great. We've got crop tops, leggings, compressions and shorts! Feast your eyes on these gorgeous pieces with minimal or no logo branding, splashed across their apparel.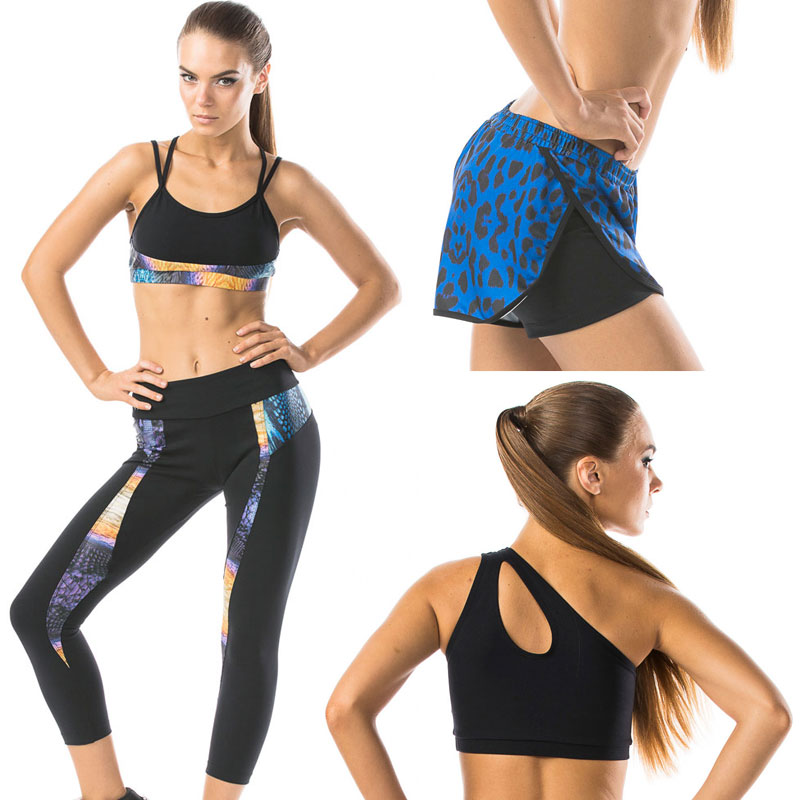 What is Supplex®?
Supplex® uses thinner multiple filaments to make Supplex® flexible, and 26-36% softer than standard nylon fabrics. Activewear utilising this fabric will hold their great shape & vibrant colour through vigorous exercise, sun and surf, as well as through repeated washings and dryings. They'll never fuss or pill. Plus, Supplex® won't wrinkle, shrink or fade so they stay looking brand new for longer.
In fusion with Lycra® brand elastane, Supplex® combines cottony-soft comfort with the gentle support, excellent fit and freedom of movement that only Lycra® can bring. It's a practical blend of softness and stretch, with Lycra® stretching up to 500%, and then springing back to its original shape.
Supplex® is specially engineered to deliver the soft, flexible touch of cotton with the strength, durability and performance advantages of nylon. Supplex® is as strong as it is soft, resisting abrasions, punctures and tears. It is a breathable and odour, wind and water resistant fabric. When Supplex® does get wet, it dries in a flash - drying quicker than cotton by 56 minutes. Because of these qualities, Supplex® is used in active wear, swimwear, exercise wear, "extreme" sportswear, and outerwear.