Whether you're an actual driver or you just like the style of their gear, Blank Clothing is Australia's premier supplier of fashionable trucking gear. We have trucker hats, t-shirts, and hoodies to outfit the most seasoned road warrior, or trucking gear aficionado.
Staying Relaxed
There's no way around it: trucking can be a difficult job. The hours can seem never-ending and the road can quickly start to become hypnotic. To top it all off, you're often still doing a lot of manual labour when it comes to loading and unloading your inventory. It can seem like your clothes don't matter since this isn't your typical office position, but they can really add or subtract to your working experience. If you're not wearing the right stuff, then any type of discomfort you feel can be magnified when you're going to be immobile for long stretches of time. One misplaced tag or slightly scratchy material can start to annoy you after hour 4 or 5. Blank Clothing specializes in keeping your body feeling good and keeping your spirits up while you're out getting from place to place.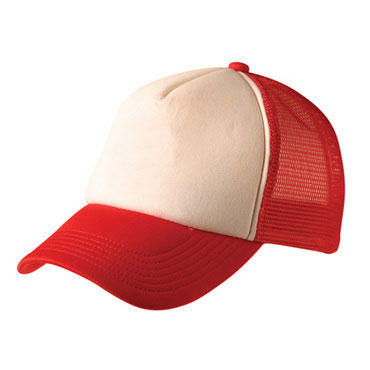 Tips and Tricks For Use
Our trucker caps keep the sun out of your eyes and keep your face shaded. This helps you stay cool and safe during the day. Easy to care for and wash, they're made to last through ride after ride. They feature nylon mesh panels and are properly padded for maximum comfort, so you can wear them for hours at a time. We also offer soft hoodies and sweaters that keep you warm during cold nights without having to blast the heat on your skin. T-shirts are great for hot days and the comfortable fabric stays light on your skin.
Of course, our clothing and accessories can also be used for other things besides the road. These hats are perfect for street wear or as promotional material. All of our clothing originally starts off blank but can be customized to fit your particular company or event. Family reunions, work team-building exercises and much more can all get a heightened sense of importance and fun when you take the time to give everyone a unifying item or items of clothing. A baseball-style cap is just one idea out of the many kinds of clothing we sell. Find these hats in different colours and even different designs, like camouflage hats that make great hunting attire. Purchase several basic black caps so you'll always have them on hand. Unfortunately, it's all too common to accidentally leave hats seemingly everywhere you go. When you buy in bulk, then you help reduce the cost when you inevitably have to replace them.
If you're looking for any kind of quality wholesale clothing online, then check here our website first. Our selection is second to none, and we're constantly introducing new textures, fabrics, styles, and fashions for all of our customer's needs.