Woven from high quality cotton fibers, Turkish towels, also known as pestemal, have been gaining momentum as alternatives to the usual terry cloth towels. They are super soft and lightweight, simply stylish, easy to clean, and very multi-functional, which makes them perfect for traveling. Use them as a bath towel, beach towel, blanket, wrap, table runner, picnic rug, or as a pram cover — and, as an added bonus, they take up very little space in your wardrobe, bag or luggage.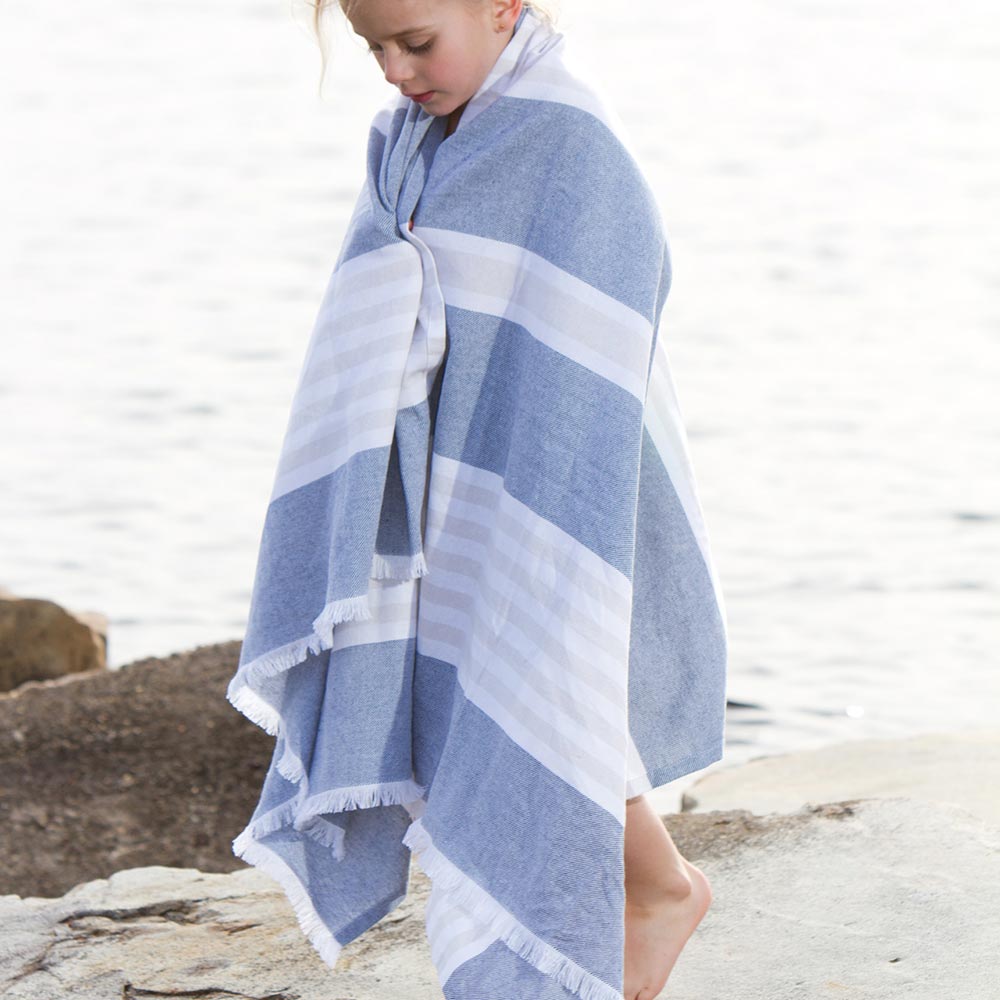 Besides looking a heap more stylish then the common towel, they are highly absorbent and fast drying. They are so soft to touch and roll up nicely, making them fantastic for stuffing into your bag on the go. Another added bonus is they just get better and softer with each wash and use!
Our range of cotton towels are large, making them perfect for both baby to adult.
Not sure whether to take the plunge with Turkish towels, check out this really honest, impartial but passionate review by Dana of House*Tweaking. Have a read if you're undecided about buying these towels for your family.