How to Dress for Winter: These are the warmest materials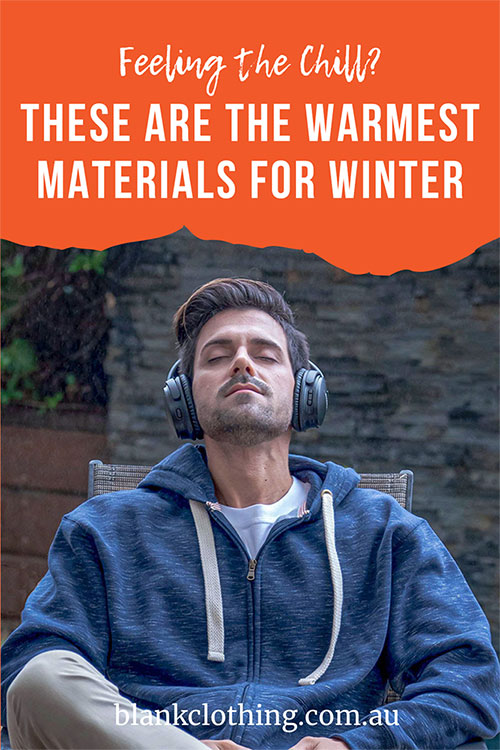 Cozy Fabrics to Keep You Warm in Cold Weather
Dressing for cold weather can be a challenge. Choosing the right clothes to wear is essential to keep you warm and comfortable during winter. Layering works because warm air is trapped between the layers; it retains body heat and acts as an insulator. Having the right fabrics and the thickness of the material is just as important for staying warm on extra cold days.
Which fabric is best for winter clothing?
Research shows that the warmest fabric is wool, it has natural insulation properties. It wicks moisture away from your skin and releases it into the air faster than any other fabric. Wool is lightweight and water-resistant, keeping your body warm and dry even in the rain. Feeling cold? Slipping on a casual wool blend jacket will keep you nice and toasty.
A good alternative to wool is polar fleece. Fleece is a synthetic fabric made of polyester. Fleece keeps you warm without weighing you down. It is breathable and dries quickly, making it perfect for outdoor winter clothing. Fleece is softer than wool and is more durable. Its micro fibres prevent moisture from getting through the fabric. Make sure you stock up on polar fleece pullover sweaters, especially when it gets very cold.
How do you dress stylish in cold weather?
Just because the weather is cold doesn't mean you can't look fashionable, it just means you have to be creative. A lightweight puffer jacket or vest can do the trick. Puffer jackets, also called quilted jackets are filled with insulation or synthetic fibres, like polyester. The padded or puffed up style differentiates it from other jackets. It is waterproof and windproof, keeping you warm and cozy in a cold environment.
In case you don't want to stay inside, thermal leggings will keep you warm while you exercise outdoors. They trap body heat better than your ordinary workout leggings so you won't get cold as quickly even when it's freezing outside. Having a pair of thermal leggings will protect you against cold weather conditions.