It might feel a little narcissistic, but it's fun to wear cute clothes while working out. You know you're getting in shape, and looking good while doing it. The only problem is, you don't want to have to pay an arm and a leg for your favourite outfits, especially if you work out a lot and don't get to do laundry very often. Blank Clothing has the styles that you want at a price you can afford to keep you fashionably fit.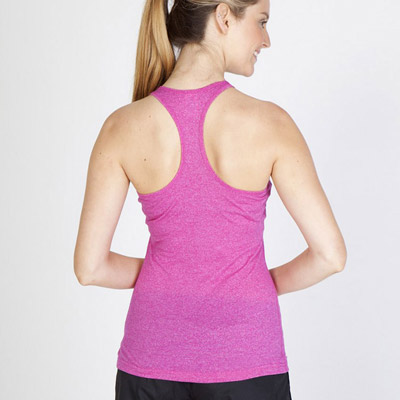 Keeping You Dry
Wicking material is all the rage because it absorbs the sweat coursing through your pores as you run or lift weights. Whether you're outside or in the gym, you're going to work up some perspiration, and clothing like our Devon piping polo shirt with Podium Cool technology can keep you feeling fresh and cut down on odours til you can make it to the shower.
Keeping you Comfortable
Find lightweight fabrics in a variety of styles from half-high neck long sleeved shirts to sports shorts. They're both practical and fun to wear as you kick, jump and hike your way into a better body. Quality brands like Finch make sheer racerback singlets for the ladies in a variety of colours that are perfect to go under heavier layers that you can easily peel off once you get going.
Keeping You Motivated
It's not easy to find the motivation to work out day after day, especially when unexpected events come up. Having a routine can really help keep you on track. One of the things you can do to prepare for your workouts it to have the right equipment on hand at all times. From exercise steps and resistance bands to the right (clean) clothes on hand, you can feel like you have a clear plan in front of you, even when it's the last thing you want to do. Get a Deakin canvas bag from Blank Clothing to hold all your gear, and keep everything organized.
Keeping You Confident
Unless you're working out in a vault, then people are going to be checking you out. Having the right clothes can make you feel confident, especially if you're trying out new moves or on a machine you've never used before. Honey makes a crop top with contrast binding that is perfect for any lady who wants to show off their muscles. Your primary goals may be to stay healthy, but that doesn't mean that your looks should take a backseat.
Blank Clothing offers premium wholesale clothing online, and a wide range of fitness gear to get you in shape and feeling great in both your skin and clothes. You can find the same great quality on under and outerwear alike, and there's no minimum to buy. You can even customize your t-shirts with a slogans about your weight-loss goals, or brand yourself as a gym junkie.