Packing for a beach vacation is a puzzle of its own. From making sure you have all the essentials for the sun, and then all the must-haves for the surf, dinner and beyond, it's an overwhelming task. Add in the fluctuating weather and the fashion must-dos and there's a long to-do list to work out. And for some, that's a daunting thing to face. But with the right tips under your belt, your next trip down to the sandy shores doesn't have to be a huge chore.
Fortunately, packing for warmer climates is actually easier than the cooler areas. All you need are a few nifty layers and basics to get you started.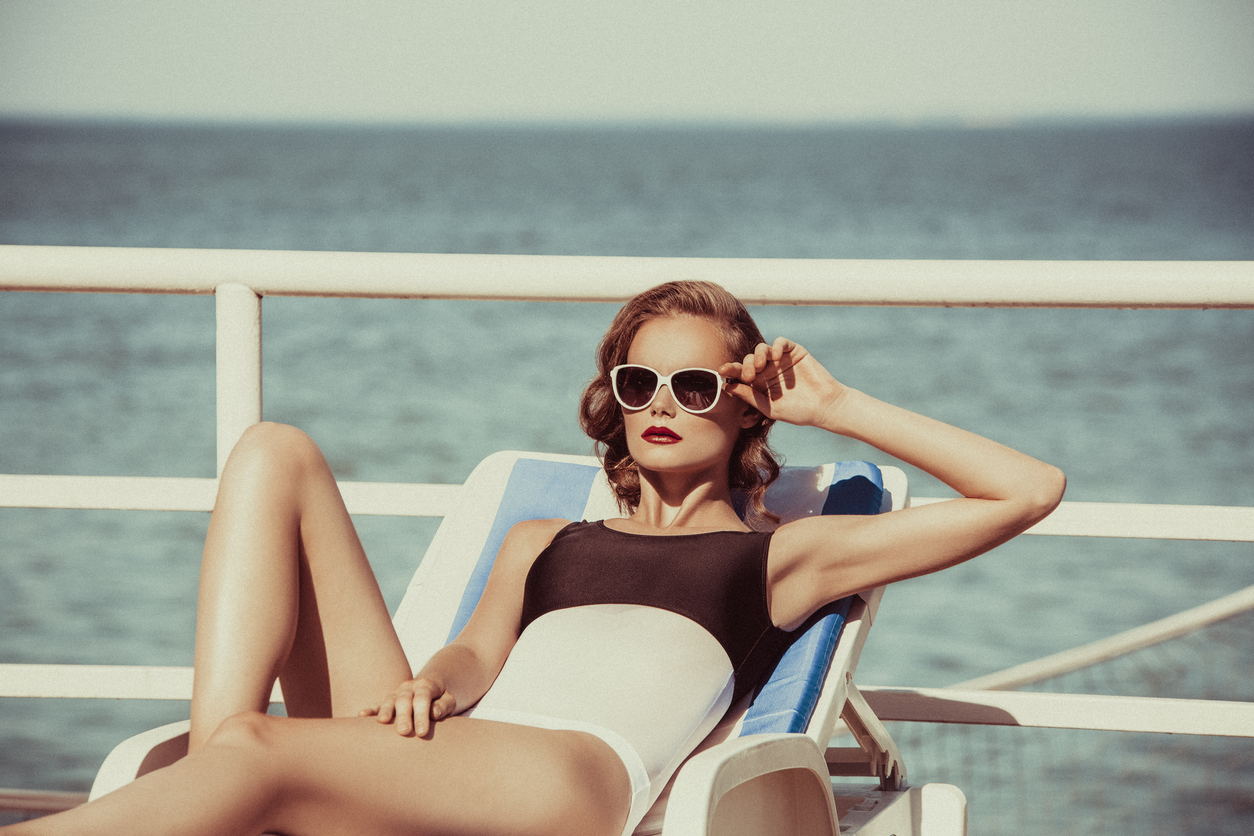 Getting the basics down
When you're gearing up to get packing, think about what's in your current wardrobe. If you've got a few dozen items you're thinking about tugging along, minimise that number down…and then minimise it some more. The whole purpose of packing for the beach is to do it smartly – and that means utilising a staple wardrobe.
Swimwear
If all you've got planned is to sit by the pool, there's not a whole lot you have to think about packing. But if you'd like to get a bit more creative and mix your look up here and there, pack a few different types of bikini bottoms, tops or one-pieces. This will give you the flexibility to swap out your look when you feel like it, and have extras in case you need a spare plus a beach towel.
Sun protection
It's always smart to pack enough cover-ups to protect you when the sun's beating down on you, especially in harsher conditions. Pack a few different sun shirts, kimonos or sheer tops to give you that extra layer between you and the rays. Best of all, these items will still give you that chic touch, with a little hint of beach boho to go with it. Win-win.
Think of your pair of shorts as the must-have for your beach vacation. Pants are often too hot on these trips, and where dresses may not suit the situation, you'll still find you need some coverage on top of your bathers. Additionally, a good pair of shorts wil do you good during that hike you spontaneously decide to take, or even the brunch down by the golf-course.
Pro-tip: Pack a pair of cargo-coloured shorts for a versatile option that will take you from dining out through to the beach later on.
As for pants, you'll still need to make sure you have a nifty pair readily available. Unexpected cold weather, wind or dress codes may catch you off-guard, so pack a pair of ankle-length cotton pants that you can fall back on. For fancier occasions, throw in a pair of silk slacks.
Footwear
Sandals are your go-to here, but for everything in-between, you'll need a few different options as well. Pack a pair of sneakers or athletic shoes for your physical activities, and a versatile pair of heels (such as black wedges) for dressy occasions. Above all, make sure your chosen sandals are comfortable, as you're likely to find yourself in them a majority of the time.
Remember the destination
After you've got all of these items lined up, stop to remember the actual location you're heading to. Is it known for unexpected cold drafts? Is it notorious for wind? Is the sun particularly hot there? Pack with all these elements in mind, and you'll find you're not stuck for options when you're faced with sudden changes in weather or plans.