A team can be as few as just a couple of people or as many as a thousand. Whatever the size, there is power in any group that effectively works together. Whether it's a professional endeavour, school project or even just a three-legged relay race, there's a lot to be said for those who feel like they are not only working toward a common goal but also that they belong. Matching clothes is obviously not going to be the sole factor that makes this type of collaboration a huge success, but it may help more than you think.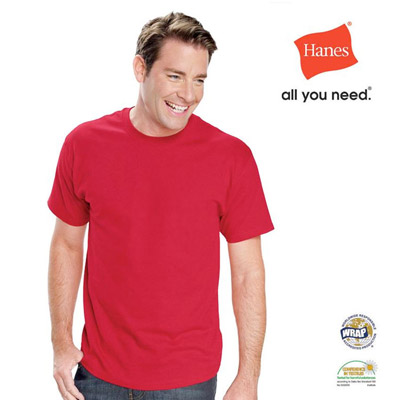 Team Bonding
Sometimes people look at groups in the airport or couples with the same logo or puny words splayed across their shirt as silly or even corny, but even simple t-shirts with a team name on it or on soft and cosy hoodies which represent the tech division at a company can help those wearing them to feel like they're a part of something larger than just themselves. Blank Clothing provides wholesale clothing online for all of Australia. We can supply clothes for every kind of event or just for day-to-day wear. You can choose from a variety of apparel that you can then customize with ironed on designs of your choosing.
Imagine the graduating class in high school, out for one last romp throughout the town. They're out to paint the town red to celebrate all of their hard work and the many years that they had to put in to make it out with passing grades. The most talented artist in the class can create a design to represent that culminating day and all of the kids who wear the t-shirts featuring that design know that they're included in the unique group that's getting ready to graduate. Small things like this can really help give flavour and a sense of importance to all of the trouble and mischief they're likely about to get into. It's something that they'll remember forever, and certainly something that will be recounted at reunions for years to come.
Kick-Start A Good Cause
Or, if there was a start-up company that was trying to get their business off the ground, they might start off with a lot of employees who don't actually know each other all that well. Teamwork and relationships get more done than even the most effective leaders recognize: it can literally be the entire foundation for achieving success. Again, putting everyone in polo shirts with the company name on it and playing icebreaker games won't necessarily solve all of the problems of a new group working together, but it can be one more step to open people up to each other.
Blank Clothing offers clothing for everyone: men's clothing, women's clothing and kid's clothing. There is no minimum amount of clothing you need to buy, and you'll be impressed with our wide selection of styles, fabrics and colours to choose from. All of our products are easily customized to bring you and your group together.