An apron can make such an amazing gift. Just about everyone can use an apron when working on something. You only have to find out the interest and passion of the person. A good option is to wrap the apron with utensils/tools as a cool gift set.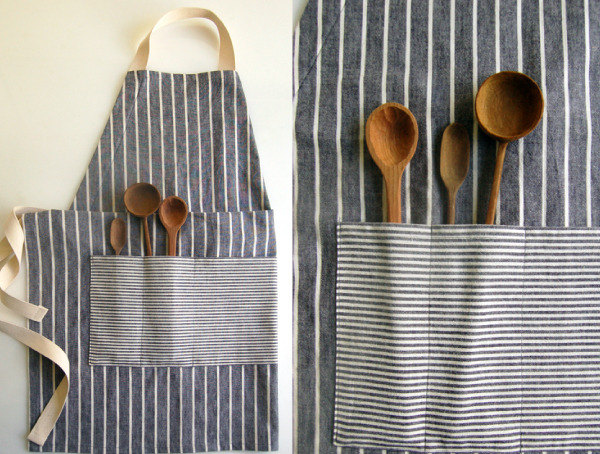 When you have your apron, you are able to do many things with it to make it customized for the one who will use it. The most typical design is to write the name of the particular person on the apron. It can be done by using embroidery, stitching various types of fabrics, marker pens or appliqués. Regardless of what method of styling you will use, be sure the final result is going to be special and appealing.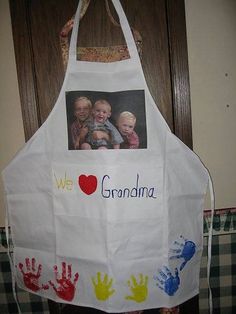 If you prefer not to do the usual name designing, you can still personalize the apron by styling it with the person's interest. If you are intending to give it to your mum or dad, you can adorn it with their favorite kind of animal, flower, car, sport or hobby. You can even based the design and style on their personality. Aside from that, get the kids to put their handprints or a short message for their grandparents on the apron. The apron can be the best gift for even a farewell party or a kids party - with friends signing their name on the blank aprons.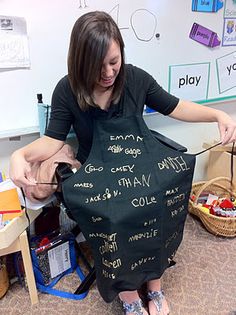 Keep in mind that if you are looking for an apron, find the one with a nice and quality fabric. It would also be great if the shade of the fabric is the favorite colour of the person. No matter what the hobby is, you can easily find something to connect the interest onto the fabric, since aprons are great for chef, nurses, homemakers, gardeners, hairdressers, vendors, bakers and many others.

If you are having difficulty in choosing a present for your mother, father, partner or friend, you can always try designing the apron to make it tailored for them. People love receiving thoughtful presents most especially if it was created with time and effort from a special person.