Side businesses are becoming extremely popular, and people are turning things like Uber and Airbnb into big money-makers. However, there are many ways to make cash if you have the right skills. Iron on transfers are an easy and fun way to turn t-shirts, hoodies, pants and more into works of art. Photos, art designs, cartoons, and funny sayings can all be your ticket to making a little extra at the end of the month. Check out these five ways to get your feet wet.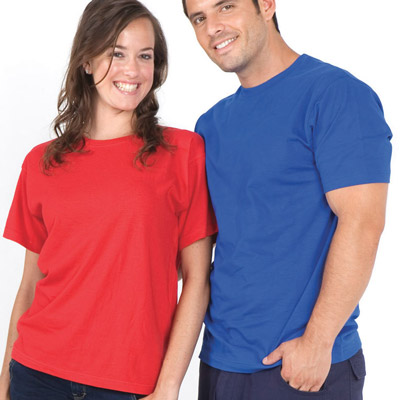 1. Be Prepared
It's easy to get excited about the prospect of making and selling your creations, but it's just as easy to lose steam quickly. If you've never done this before, there will be some trial and error to get a model going that works for you. Chances are you have lots of other responsibilities, so time management is going to have to be at the top of your list. You also should make a plan for what you'll do if you're not an instant success. It can take time for things to catch on, so don't be discouraged!
2. Be Unique
Look at clothing that you like, and see what stands out. Stick to your strengths. Can you take amazing photographs? Do you have a series of drawings that would work well as a set? Are people always laughing at your funny slogans? Give your customers something they can't find anywhere else. The people who put designs on clothing are just like you! They have an idea and they go for it.
3. Be Honest
Iron-on transfers won't last forever (typically about 10-20 washings), so be up front about it. Factor it into your costs as well. You can certainly make them last longer through proper care, so start focusing on easy and friendly ways to let you customers know so they don't feel tricked.
4. Be a Specialist
Work and family events, teams and couples are a few examples of those who like having customised clothing to show that they're a part of a group. You can still be unique while making identical prints and designs. You're also getting practice for which strategies work best for the different types of groups. Sometimes it's as easy as the right words, but you can also make specific emblems, crests or logos to set your clients apart. If you work best with kid's clothing or caps and hats then by all means capitalise on your strengths!
5. Be Smart
You're starting off small, so think small at first. Market to the people you already know on Facebook, Twitter and Instagram. You don't have to shell out all of your funds for a multi-media advertising campaign right away. Make yourself available and listen to your fans, and you'll start seeing the traction you want.
Blank Clothing sells wholesale clothing online at wholesale prices. We're the perfect partner for your new business, and are happy to supply clothing of all kinds in bulk for a variety of occasions.