10 FASHION HACKS TO MAKE YOU LOOK LIKE A PRO
Seasons come and go, just as fashion trends seem to change faster than the wind. But finding what to throw on before you walk out the door doesn't have to be such tricky business. Here's our recommended tips for looking like a fashionista…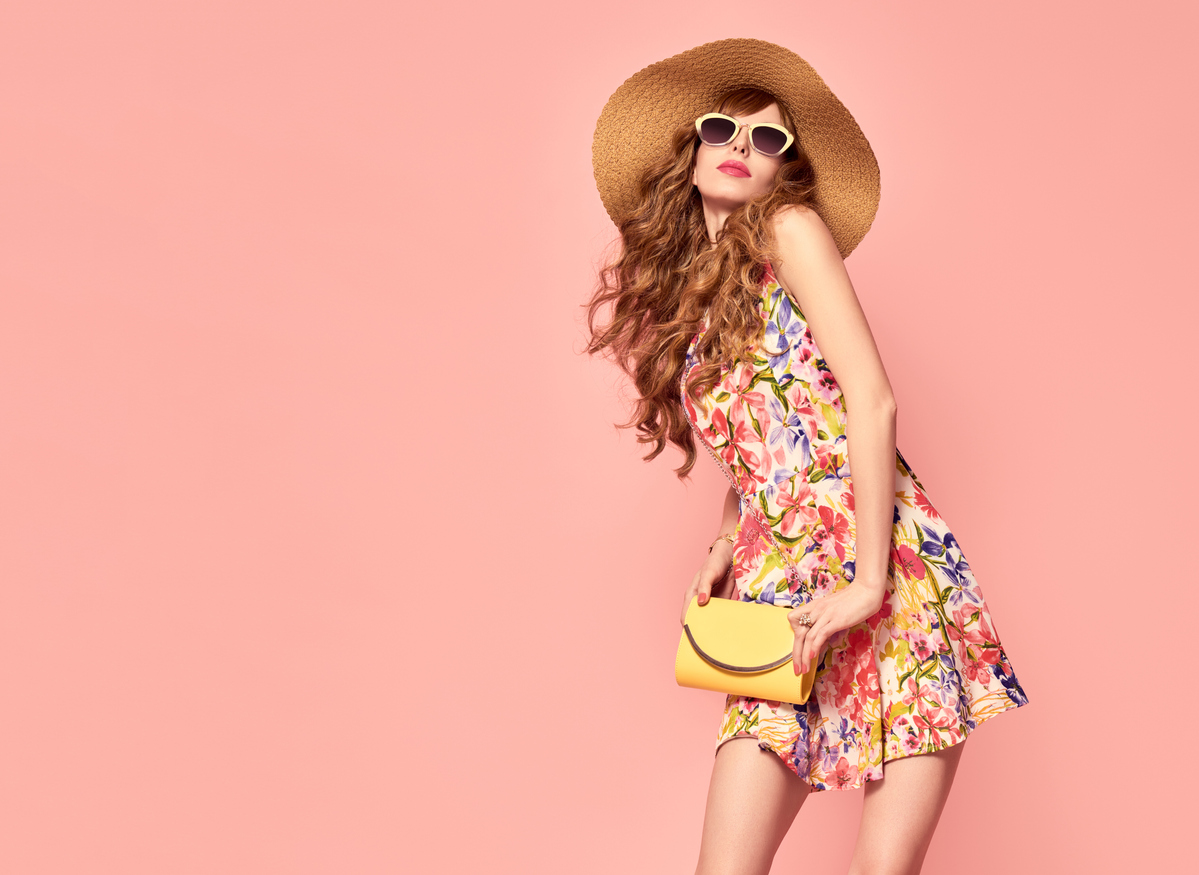 1. Know the number one trick to finding the best jeans
It's a little-known secret, but a good one. Next time you head out to find a new pair jeans, ditch the dressing room to try them on by wrapping the waist of the jeans around your neck. If you find the ends of the jeans meet without any overlapping, and are not stretched, they will fit nicely on your waist.
2. Create a flawless outfit with three pieces
Staples are everything. They help you create more complex looks (often sported by Hollywood) by relying on just three key pieces. Equip your wardrobe with a flattering pair of sunnies (black, if possible), a versatile leather handbags and a pair of shoes you're happy to walk a mile in.
3. Bring back the neckerchief
It's not just something you see in Western movies – the neckerchief is a must to make a statement in your wardrobe. Instead of heavy pieces of jewellery in the cooler months, opt for this nifty addition to make your outfit that little more special.
4. Keep your scarf down
Hate it when the wind blows your scarf all of the place? Forever throwing it back over your shoulder? Use a pair of gold earrings (vintage) that clip on easily, to weigh down the scarf. Pin it to your top or jacket and away you go.
5. Invest in your shoe collection
If you need a pair of shoes you can wear throughout the year, opt for a pair of pointed black pumps. There's no going wrong with their flattering appeal and functional touch.
6. Complete your look with a belt
When you're able to walk out the door and feel like something's missing from your outfit, there probably is. Throw on a textured belt to jazz up your look, or opt for a coloured belt for a pop of vibrancy.
7. Make a measuring tape your best friend
Online shopping is risky if you're not 100% sure of sizes. Use a measuring tape to ensure what you're adding to your cart will actually fit. Sizes and cuts vary from one brand to another, so this will let you make an informed purchase decision.
8. Use silk in your hairstyles
The key to making any easy hairstyle have more 'wow-factor' is to weave silk into your braids. For an easy-do, opt for this weave-in technique to add colour, complexity and a touch of uniqueness.
9. Keep it simple with prints
Don't overdo your outfit by trying to mix too many prints. The rule is to keep it at two in one outfit, including any bright fabrics. Add too many any you risk looking a tad too over-the-top.
10. Ditch the massive wardrobe
If your closet is full of clothes you will never wear, slim it down to 20 core pieces. Include a pair of black pants, a dark blazer, V-neck sweater and a few other staples and you can rely on your wardrobe all-year-around at a low cost.