10ml – 100% Certified Organic Essential Oil Blend
Lively Living Pure Essential Oil - Sniffles and Cough
This is a truly purposeful blend to help you and your loved ones clear those sniffles, coughs and congestion, and have a dream sleep too!
Contains:
SWEET MARJORAM : Is proven to help dealing with anxiety, sleep, hyperactivity and has a positive calming effect on the nervous system.
ORGANIC SWEET ORANGE : Anti inflammatory, immune stimulating, helpful in treatment of colds
FRANKINCENSE : Helps boost immune system function and prevents illness, promote cellular health. Is known as the King of Oils!
ORGANIC THYME LINALOOL TYPE : Is known to drain congestion and heals infections in the chest and throat that cause the common cold or cough.
CEDARWOOD VIRGINIAN : Has a soothing and calming effect on the mind, reduces inflammation and body aches and pains.
Additional Details:
Quantity: 10 ml
Essential oils are recommended to be diluted in water: 1-2 drops for babies 3months+ and children, 3-5 drops for adults in the Aroma-Bloom, Breeze and Orb Vaporisers. Do not ingest.
Store below 30 degrees and out of direct sunlight.
All Vaporisers and Oils on this website may contribute to wellbeing and health and they do not replace professional medical advice. Please consult your healthcare professional.
Please choose carefully as Oils are non-returnable.
Looking for an Aroma Bloom Diffuser Vaporiser/Nightlight?
See our full range of Ultrasonic Diffusers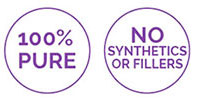 Lively Living have created a boutique collection of premium grade, 100% Pure & certified organic essential oils to enhance your life and wellbeing. Essential oils are the life force of flowers & plants and can be used to address health imbalances in a holistic way. Even though aroma therapy has become a common term, many people are yet to realise the full potential & the healing benefits of a single drop of essential oil.